Environment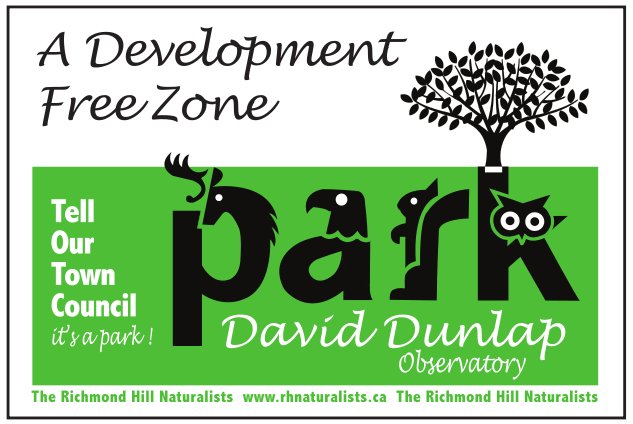 In recent years, the RHN group has worked to further a wide variety of environmental projects: Partnering with the Canadian Peregrine Foundation since 1999, we released endangered peregrine falcons back to the wild and tracked them to their wintering grounds. We also conduct an annual Christmas Bird Count in York Region. We undertook amphibian calling and migration surveys in Richmond Hill with the help of local volunteers. Our surveys lead to the discovery of a new range extension for the nationally threatened Jefferson salamander in Richmond Hill and provided important information for the Save the Rouge group's presentation the Environmental Assessment done on the Bayview Avenue extension.
Club members were integral in ensuring a bridge and tunnels for wildlife passage were put in place under the road. Next is a wildlife bridge over Yonge Street!
For many years, the RHN has worked to protect sensitive areas of the Oak Ridges Moraine, particularly the bottleneck that straddles the Yonge Street area in Oak Ridges. Our group participated in the now infamous Oak Ridges Moraine OMB hearing that was frozen by the Province and we continue to work with other groups to ensure that all of this sensitive area is protected for all time.